Welcome
We invite you to join us for worship on Sunday mornings at 10:00 am. In worship we gather to sing praise to the God who made us and saved us. But most of all we gather to receive from God the forgiveness and peace which Jesus won for us. Here God's grace is full and free. Here guilt is washed away and consciences made clean to serve God with peace and joy. Here our Good Shepherd gives us guidance and instruction for our lives on earth. This is the place where God gives us strength to face the trials and troubles of daily life. So we hope you will visit us and receive these blessings which God offers and gives in his holy Word.
Further blessings are open to those who become members of Immanuel. I invite you to call or send me an email if you would like more information about membership or if I can help you with spiritual guidance and encouragement.
In Christ,
Pastor Eugene DeVries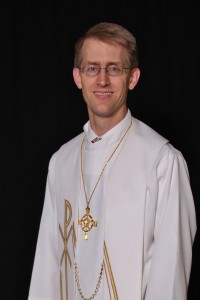 .